Luxoom is a creative agency focussing on experiential design and digital production for developing innovative and unique brand and customer experiences.
Based on your DNA, product, and core message, we choose the right media tools and technologies to incorporate your identity in any detail of your brand experience.
Be it for your company event, a trade show, an exhibition, a product launch or any other target group touch point.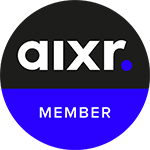 IDEAS MATTER.
CREATIVE CONCEPT & CONTENT
MUSEUMS EXHIBITIONS
& EXPOS
IMMERSIVE AUDIENCE
EXPERIENCES
INTERACTIVES
& INSTALLATIONS
VIRTUAL PRODUCTIONS
& PRESENTATIONS
MUSEUMS EXHIBITIONS
EXPOS
IMMERSIVE AUDIENCE
EXPERIENCES
INTERACTIVES
AND INSTALLATIONS
VIRTUAL PRODUCTIONS
& PRESENTATIONS