VW Group Russia | Sochi 2014 Winter Olympics
LIVING MEDAL COUNT SHOW
How to make the Winter Olympics medal count a daily event? For the VW Group Russia pavilion on the Olympics grounds we created the media design, animations and software for the 'Living Medal Count' – a medal count show where live dancers interpreted the country's medal counts of the day and interacted with the huge pavilion LED facade. The extensive set of real-time animation contents were required to be both flexible and reliably respond to changing show contents every day.
LET THE GAMES BEGIN.
The show was developed using the software VENTUZ for real-time animations and directly connected to the Olympics medal data server. Thus, when new medal tally results came in, they were directly available as animations in the medal count and corresponding announcements.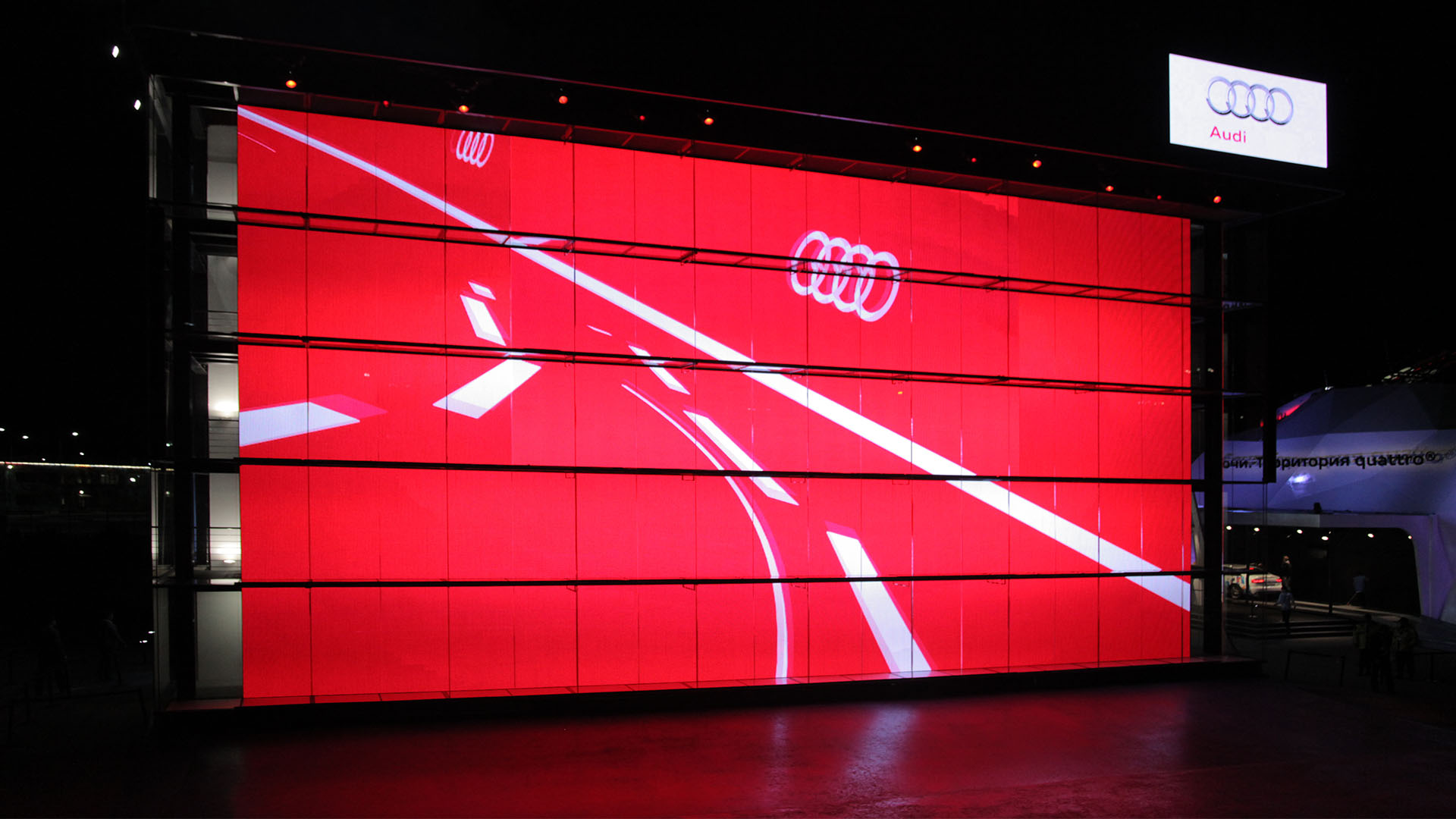 EXTENSIVE PREPARATIONS.
This complexity of projects can only be mastered with a huge amount of preparations – like in this film studio setup in Moscow where rehearsals took place. Software adaptations were made possible live on the set with the Luxoom crew onsite.
The VW Group Russia Olympics pavilion was a production of Avantgarde and Brands&Emotions Munich. Dance choreography and show direction by Monika Graf.