KAZAKHSTAN @EXPO 2020 Competition
EXPONENTIAL GROUP | Kazakhstan Pavilion for EXPO 2020 Dubai Submission
A COUNTRY DRIVEN BY ITS YOUNG GENERATION.
Together with Vietzke & Borstelmann Architects and under the lead of Exponential Group Germany we developed this concept and design for the country pavilion of Kazakhstan for the EXPO 2020 in Dubai. The trail through the pavilion follows four young Kazakhs who with their professional engagement in science, culture, sport and society will shape Kazakhstan for the future.
GOOD WAY
Create a compelling presentation for the two new BMW 5 Series models, displaying the synthesis of modern and luxurious workmanship with powerful and durable engineering.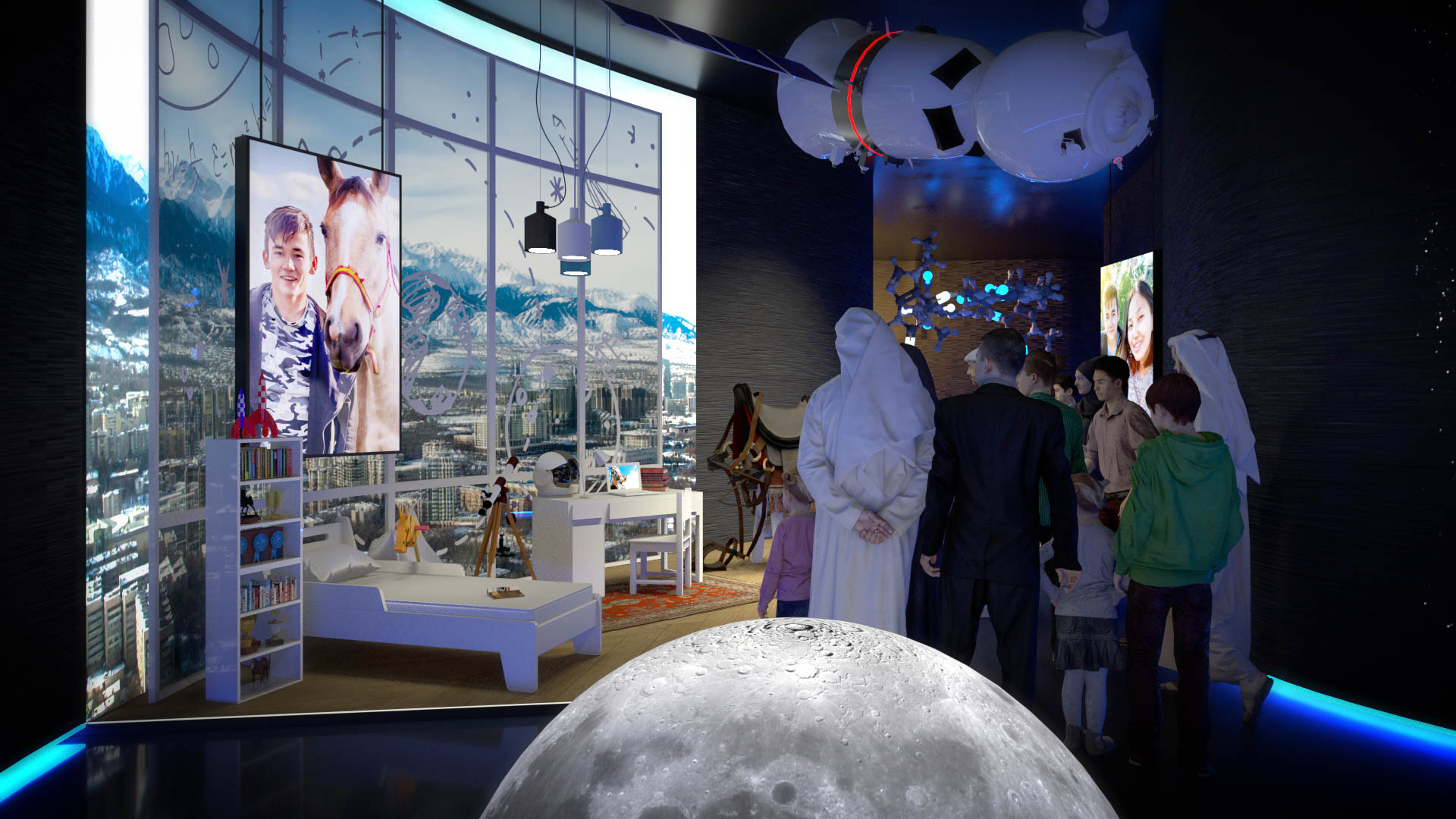 Title
Create a lasting customer impression with topmost emphasis on user experience and engagement. To achieve these objectives, a key part of the presentation was the development of a multi-sensory "Dynamic Wall," which featured several elements visitors could engage with via built-in iPads, headphones and haptic experiences. Sound, scent, and touch via leather and other material samples were integrated to provide a unique and engaging experience of the new BMW interior design.
"NICE QUOTE FROM A VERY INSPIRED PERSONS". CIT
KINETIC SHELL.
Inspired by a Kazakh yurta, the shell is round and has the characteristic opening on the top. It's a contemporary version of a yurta, interpreting the many climatic benefits of the original with a structure of blades that can close and open – to generate shading in daytime and emit light at nighttime.